Organic mountain herbs
from South Tyrol
Healthy and good
The taste of South Tyrol in convenient pyramid shaped teabags or as a blend of carefully chosen herbs and flowers. Pleasure at its purest.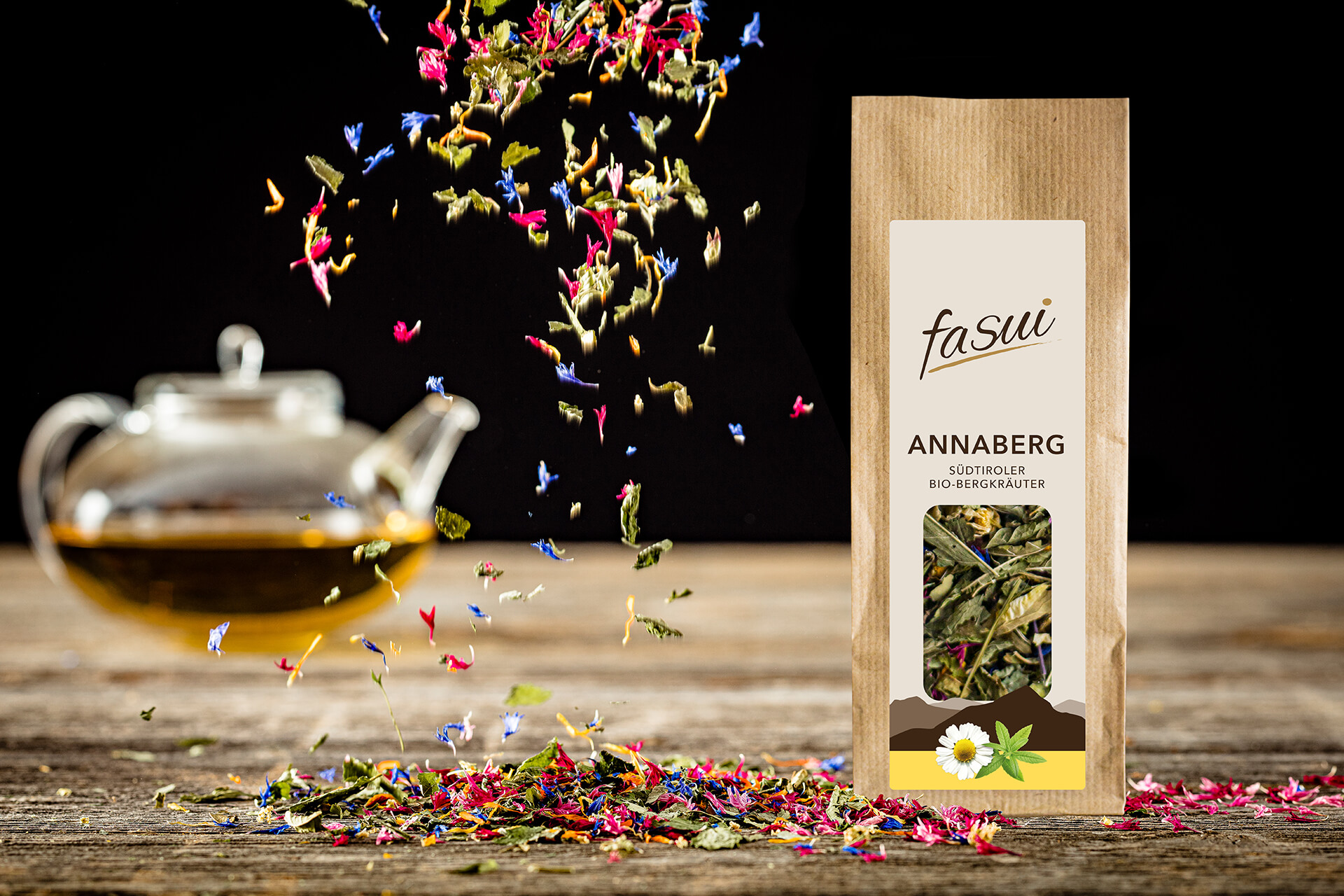 Annaberg
A castle in the Vinschgau Valley, on the southern side of the Alps, sheltered from the storms of the north, characteristic of a blend whose herbs want to be pampered by warmth and sun, coupled with the tranquillity of seclusion. Annaberg an interesting tightrope walk between subtle mint and soothing lemon balm and chamomile.
Ingredients: Lemon balm, lemon verbena, Moroccan mint, lady's mantle, elderberry, cornflower, chamomile, marigold, lime blossom.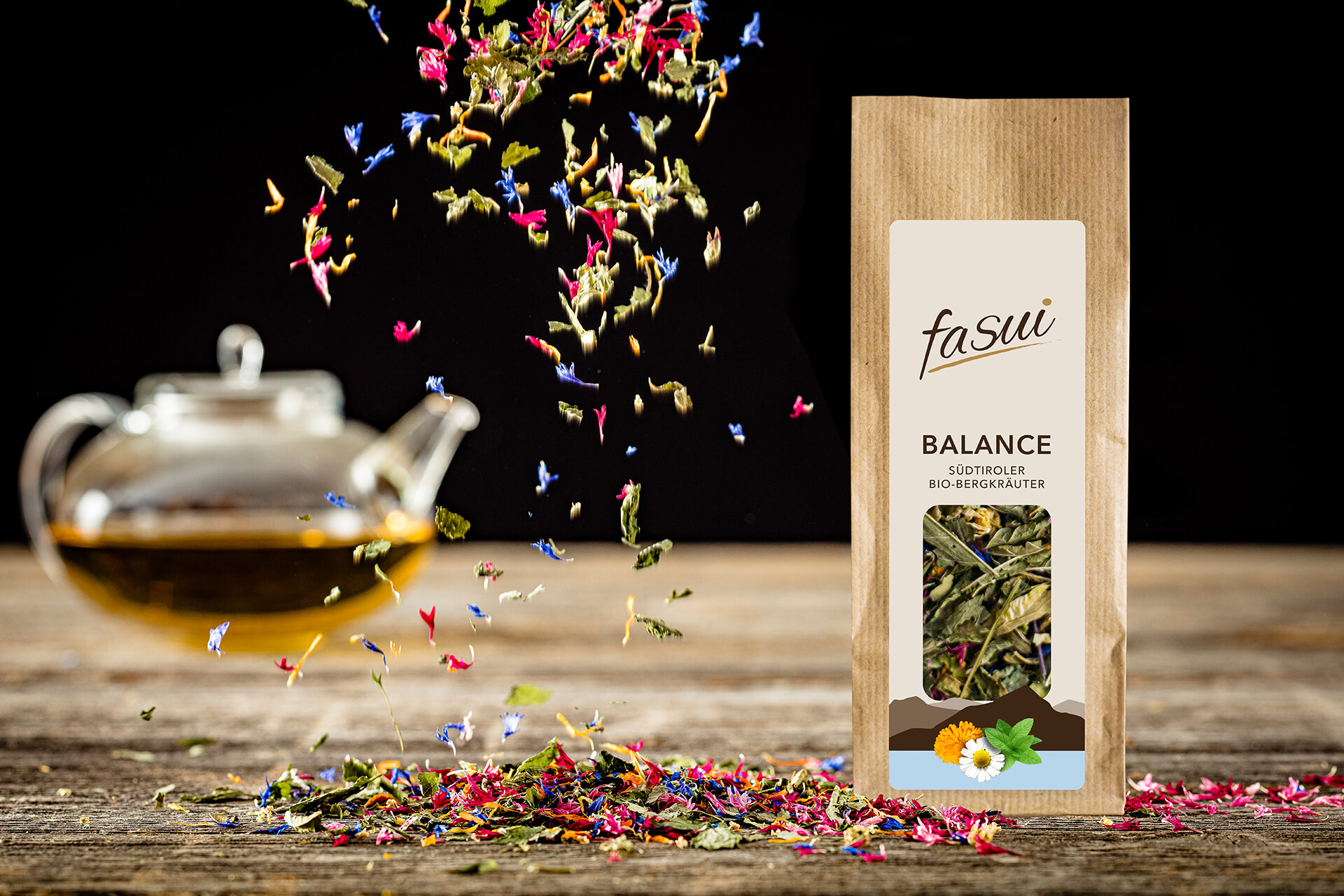 Balance
The name says it all, a blend of herbs light and pleasant in taste, has a balancing and calming effect, strengthens the soul and spirit.
Ingredients: Lemon balm, lemon verbena, elderflower, lemon thyme, cornflower, camomile, marigold.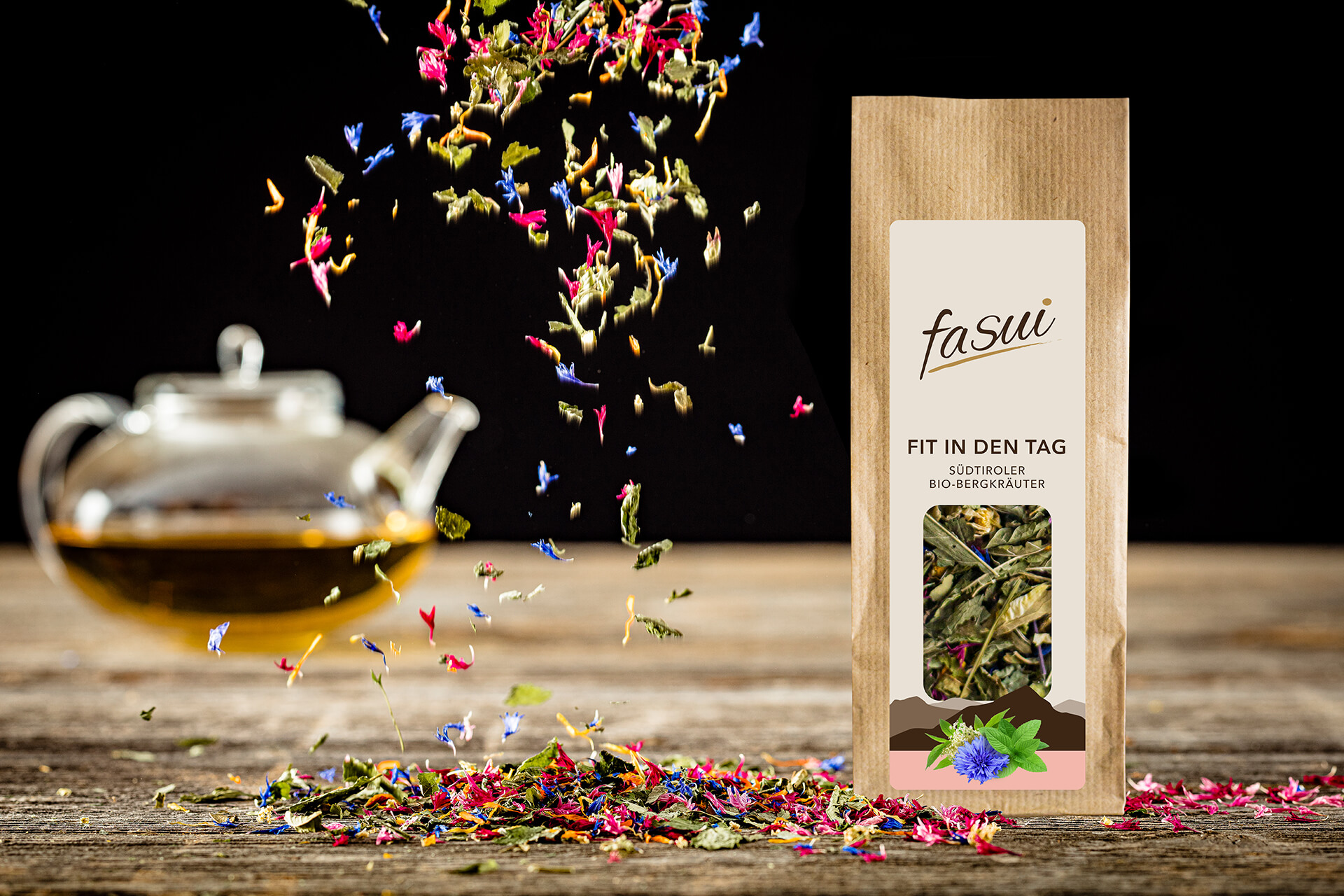 Fit for the day
A blend of herbs to help you start the day, a balanced blend with pleasant aromas that is slightly invigorating.
Ingredients: Mint, stinging nettle, elderflower, golden balm flowers, cornflower, marigold.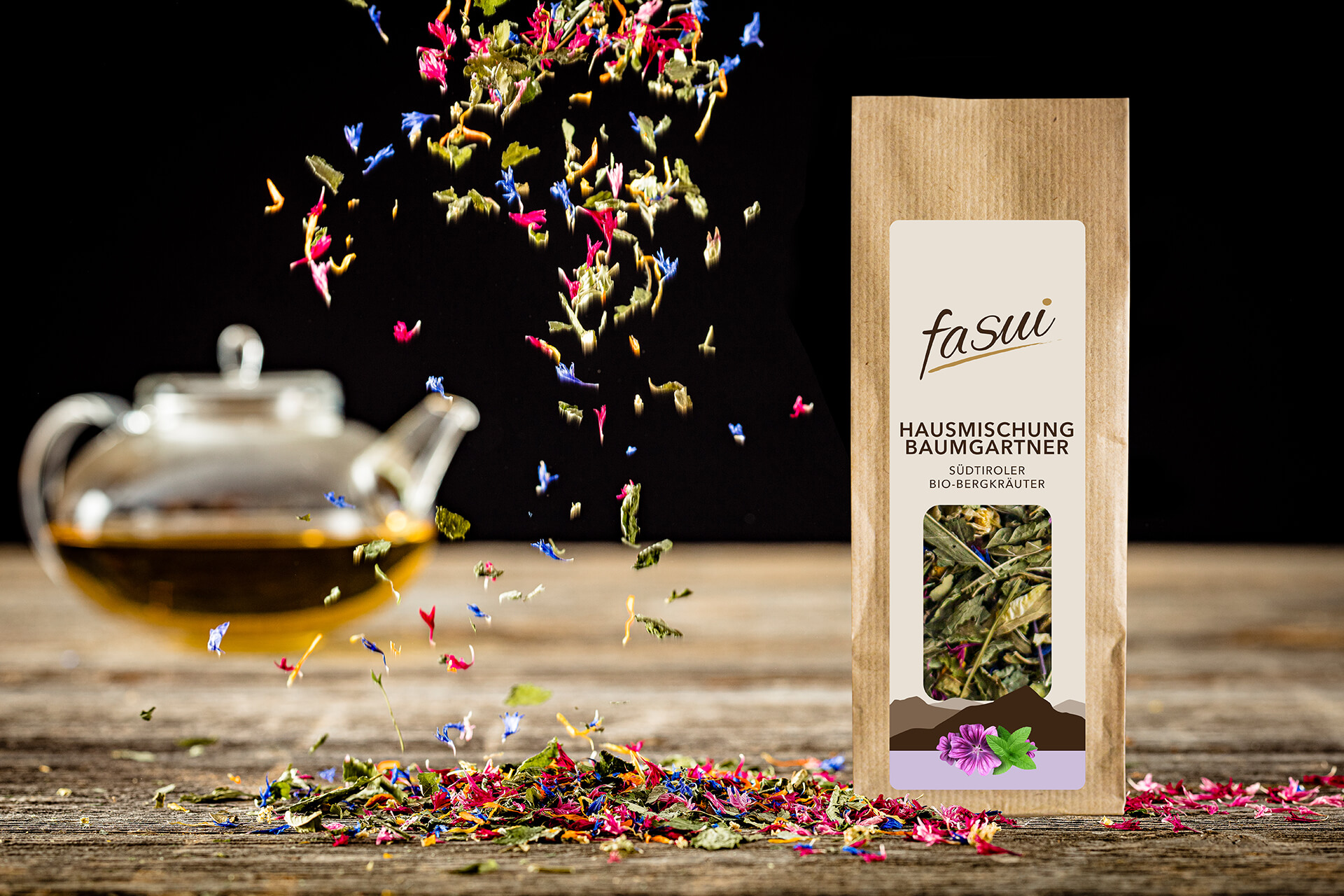 Baumgartner house blend
The ideal drink for the whole day and after a good meal. Refreshingly minty, fruity, tasty.
Ingredients: Lemon balm, mallow, peppermint, nettle, elderberry, cornflower, marigold, yarrow.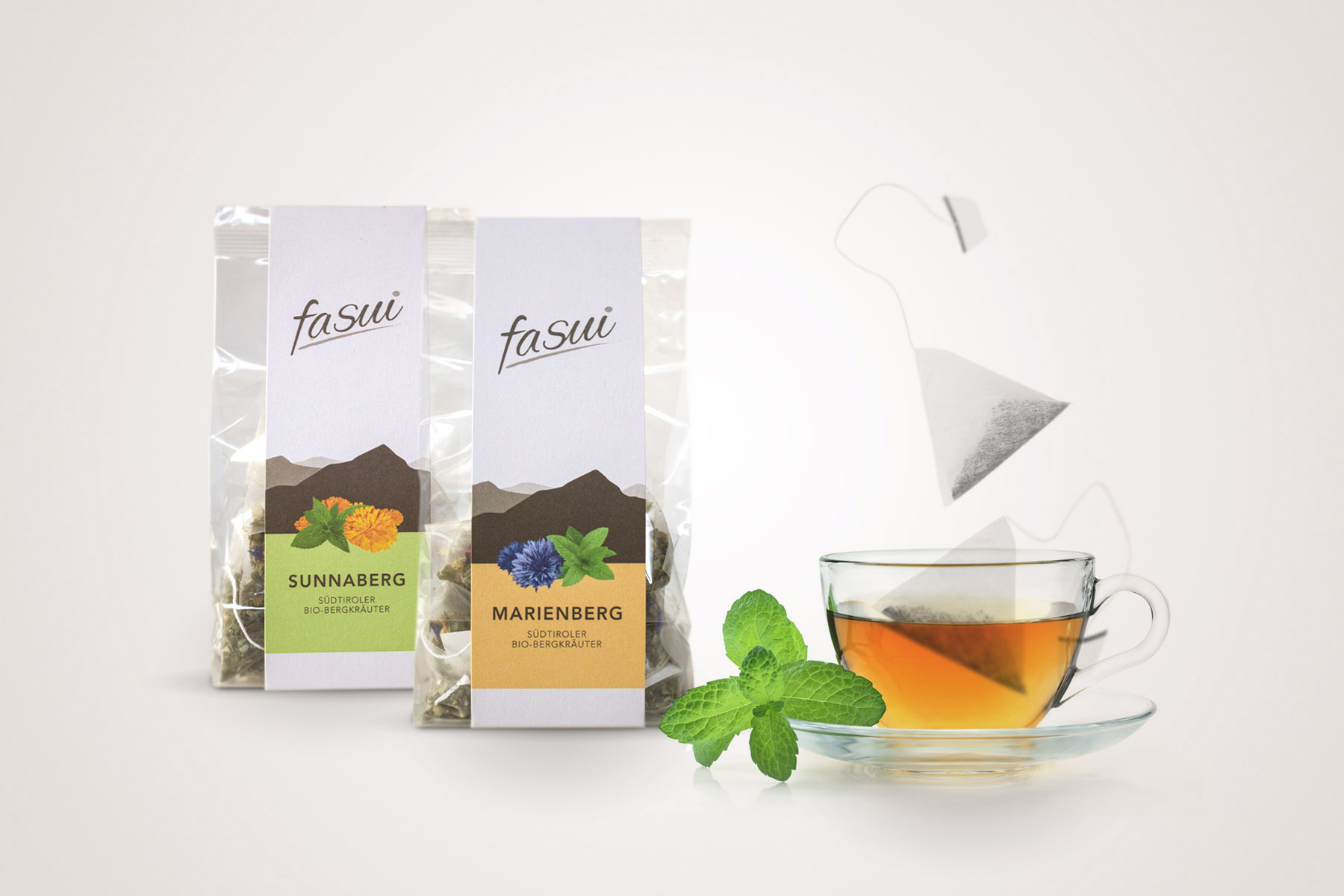 Marienberg
The herbs for our refreshing herbal tea grow in the fields below Marienberg Monastery, the highest Benedictine abbey in Europe. Herbs have always been processed into valuable drinks in the monastery. Marienberg a hearty blend of herbs with an intense taste of peppermint bottled in a practical pyramid bag.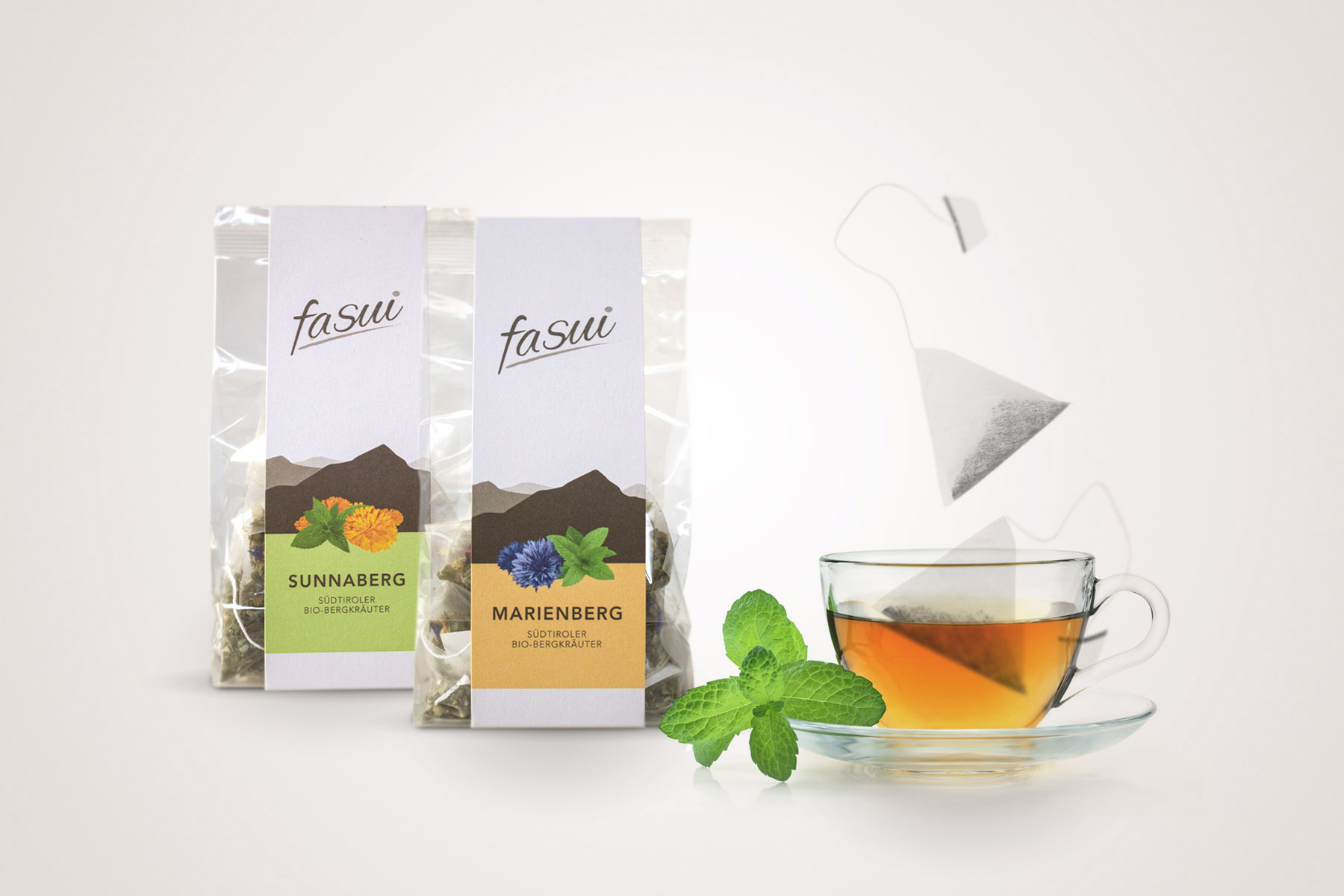 Sunnaberg
The Vinschgau Valley is one of the few valleys in Europe that lies in an east-west direction, and the Sunnaberg is spoiled with lots of sun. Sunnaberg is a fine blend of herbs that need a lot of sun to unfold their full ingredients. The fine taste, also of lemon, is captured and unfolds its full effect in a cup.
We refine sea salt from Sicily with our mountain herbs thereby creating a unique taste experience.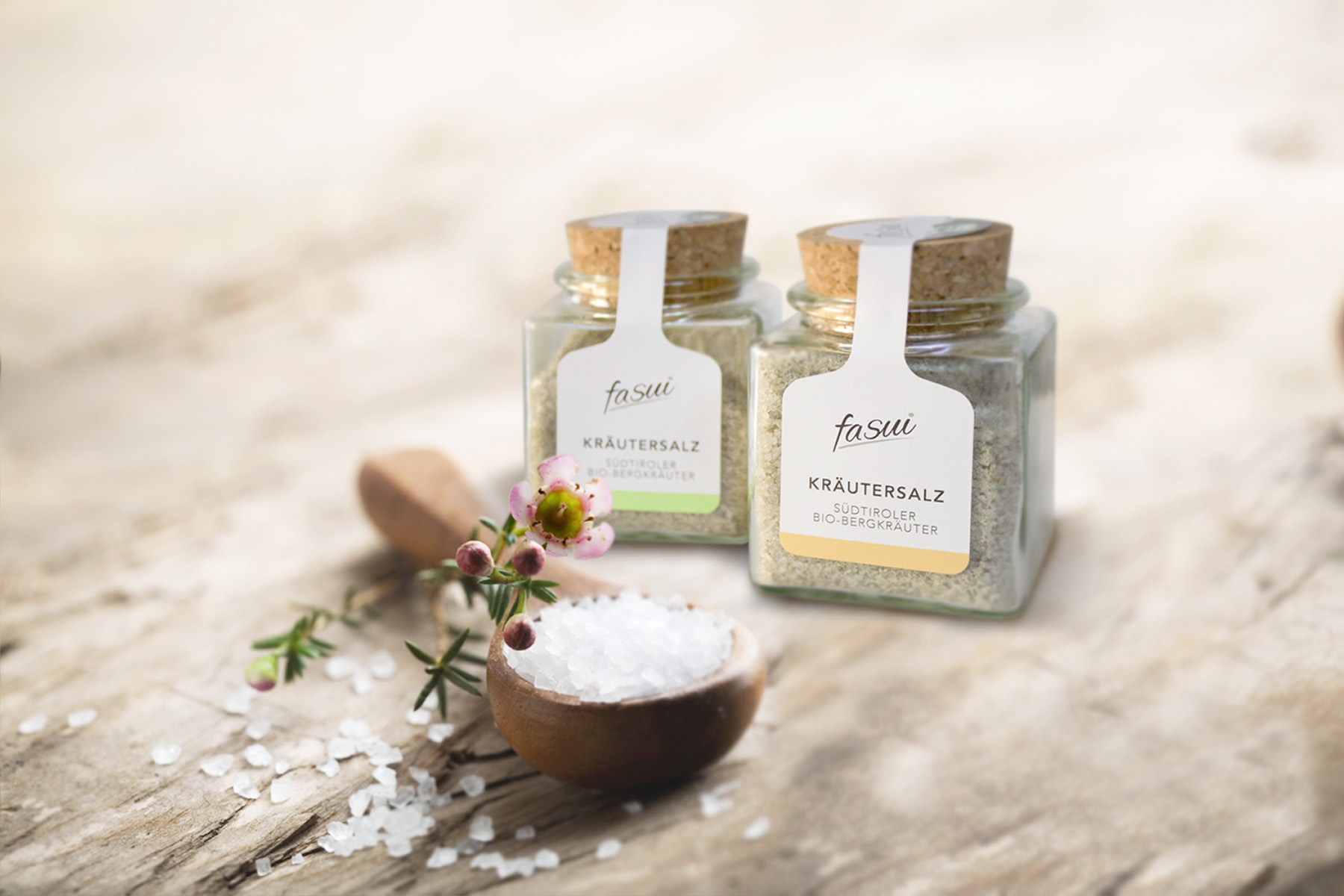 Our edelweiss body care products complete our range of high – quality products. All our body care products contain extracts of edelweiss (leontopodium alpinum). We produce anti-ageing face cream, anti-ageing eye cream, lip balm and an after shave.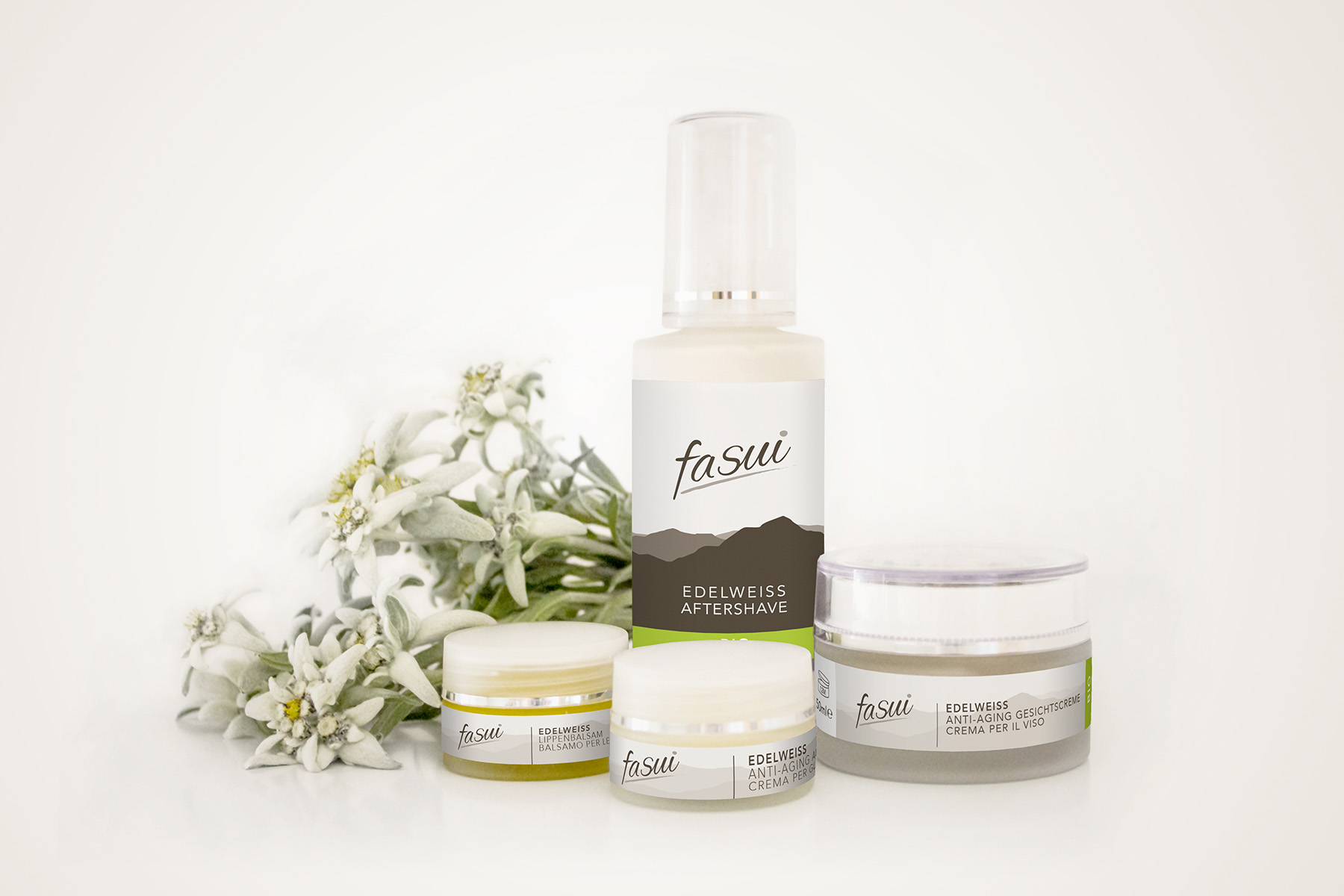 Fasui – Organic Mountain Herbs
Feuchtgasse 6, I-39021 Latsch
VAT: IT 01229740210
Mobil: +39 335 8306363
Phone: +39 0473 720018
Mail: info@fasui.it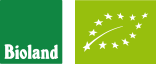 Abcert – IT BIO 013
Italian Agriculture
BZ-01489-AB